New Zealand Part 2: The South Island
Written by: Kenzie
From Queenstown to Nelson
After many, many hours in the air, Claire and I landed in Queenstown and I felt like our adventure was truly about to begin. That is, until we got to the car rental desk and we both checked "no" when asked if we'd ever driven on the right side of the road before. The woman took our paperwork and said very dishearteningly, "Oh" before consulting with her coworker. For a second, I thought they wouldn't give us a car and we'd have to hire a driver or something ridiculous. However, she just asked, "Do you feel confident about the driving conditions here?" and I replied confidently, "Yes," even though the true answer was "kinda" and we were on our way to the parking lot!
Since it was just the two of us, we rented a compact car and loaded our bags easily. We each only packed a carry-on and a personal item so we wouldn't have to check any bags and it ended up being a great idea. Would recommend. Once I psyched myself up, I pulled out of the parking spot and already had some confidence after just pulling out of the parking lot. It definitely helps that New Zealand roads are not crowded at all and most are well-paved and have gorgeous scenery to calm your nerves.
Our first stop was at an overpass maybe seven minutes from the airport. There was a small area to pull off and we got out to walk around the rocky shore of a river. Mountain peaks loomed in the distance and lupines grew wild. We stopped here because it was gorgeous and we thought it wouldn't get any prettier. We were wrong of course, but it was a good stop anyway. We explored a bit and skipped some rocks and this really set the tone for the whole trip which was pretty much to drive and admire, and pull over when we felt like it. My kind of trip. Next up was a very harrowing drive up the steepest, windiest road I've ever driven on. After surviving that stint of the road trip, I was pretty sure nothing could stop us.
Our first real stop was in Wanaka for our first Airbnb. It was only about an hour away, but we ended up being on the road for about three, stopping for views and snacks. It was a little tough to find our Airbnb, but we finally did that evening after going through the small town under some serious cloud cover. We were pretty jet-lagged so we just showered and plopped in bed. It was looking like rain anyway so we figured it was a good idea to get some rest while we could.
I did not know that getting some rest after a long plane ride and a day of travel for Claire meant SIXTEEN HOURS. I woke up after about six hours and she was out. I wanted to let her sleep, but I wanted to do things too so I just went about my life while she slept. Now, our Airbnb was just one room, with a small kitchen on the side and a bathroom behind the bed. I got in and out of bed several times, watched some HGTV, ate cereal in bed, and walked around the neighborhood taking photos all while she slept. If that isn't one impressive snoozer, I don't know what is.
One of the most exciting things about travelling for me is getting to explore the area you're staying in. I like arriving to new places at night or in the rain, because once it's sunny out again, it's a surprise to see your surroundings. Since we got to our Airbnb in the rain, I was pleasantly surprised to wake up and see a mountain right outside our window. Walking around in the misty morning snapping photos is something I always cherish.
When Claire finally woke up, we ventured out and got food and coffee at a cute trailer down the road and then walked around the town's gorgeous lake. If this isn't nature at it's finest, I don't know what is.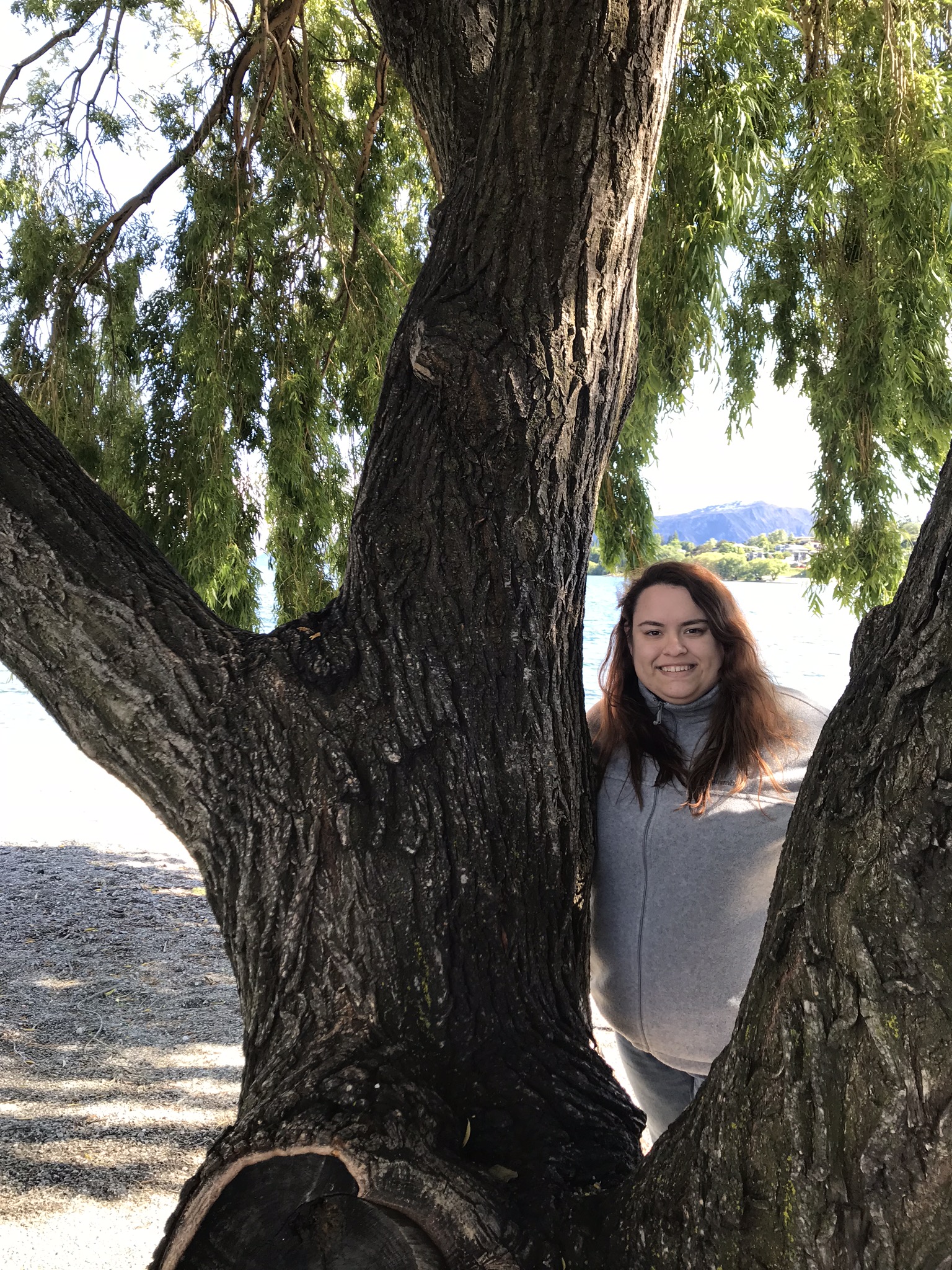 One of the adventures we'd been psyching each other up for leading up to the trip was hiking Roy's Peak. All the Instagrams of this place looked breathtaking and even though it was quite a hike, we were pretty determined to make it up. However, the trail was closed due to lambing season. Instead, we attempted to hike a much smaller summit, Mt. Iron. After attempting this hike, it is clear we would have keeled over and died even one quarter of the way up to Roy's Peak. We made it about a third of the way up Mt. Iron before deciding the views were good enough from there and turning back. It is clear we have some training to do before returning to New Zealand and finally conquering Roy's Peak. While we were pausing for a break on Mt. Iron, paragliders came flying down the cliffside literally feet from us! Pretty exciting stuff.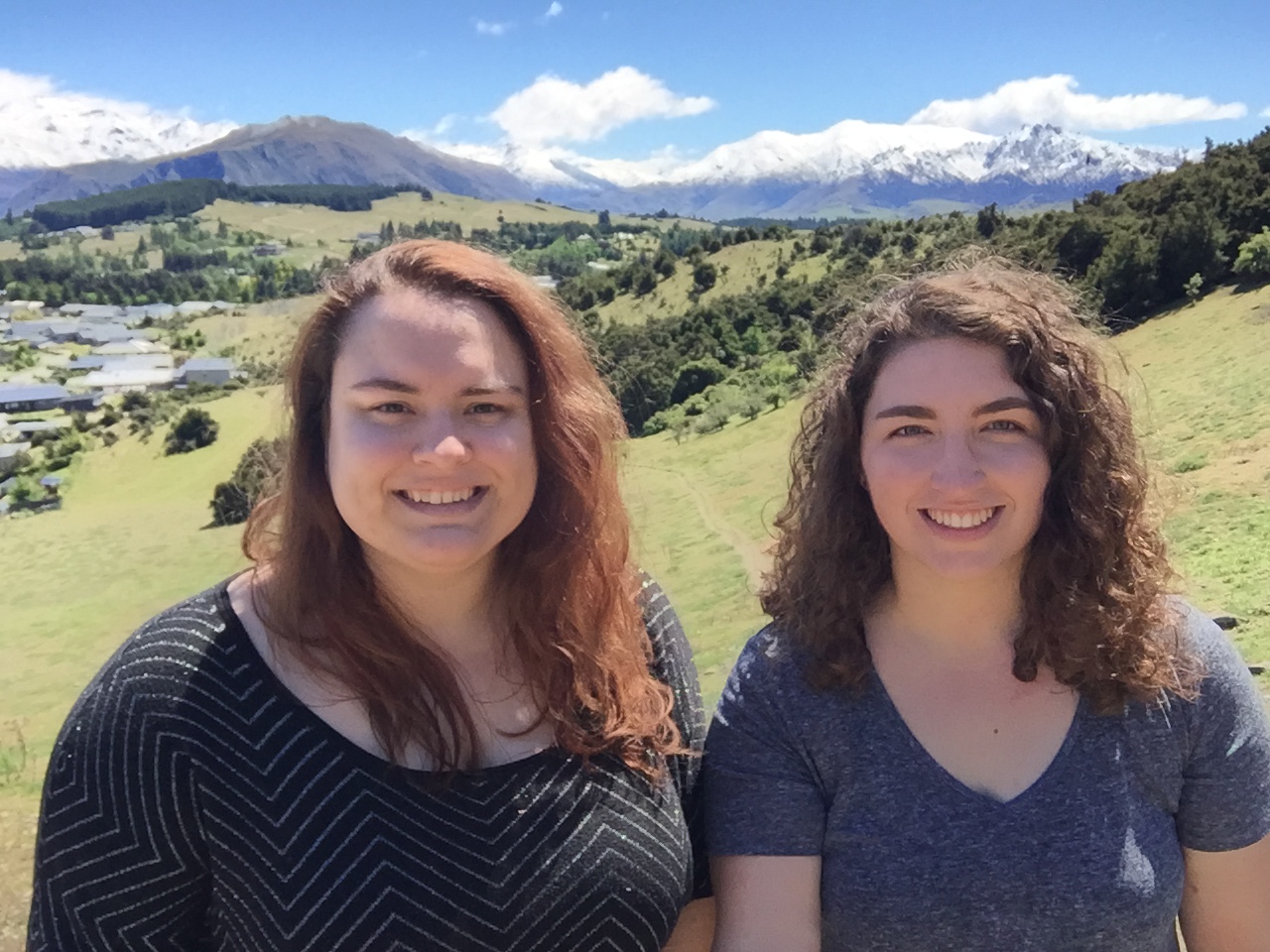 We also visited the famous Wanaka Tree, which is just this tree that grows in Lake Wanaka. I don't know why, but it was really pretty neat. Wanaka is known to be one of the most scenic areas of New Zealand and it definitely lived up to it's reputation. I really appreciated the slow pace of the first day and a half in New Zealand and just getting to soak in some gorgeous scenery and stroll about at our leisure.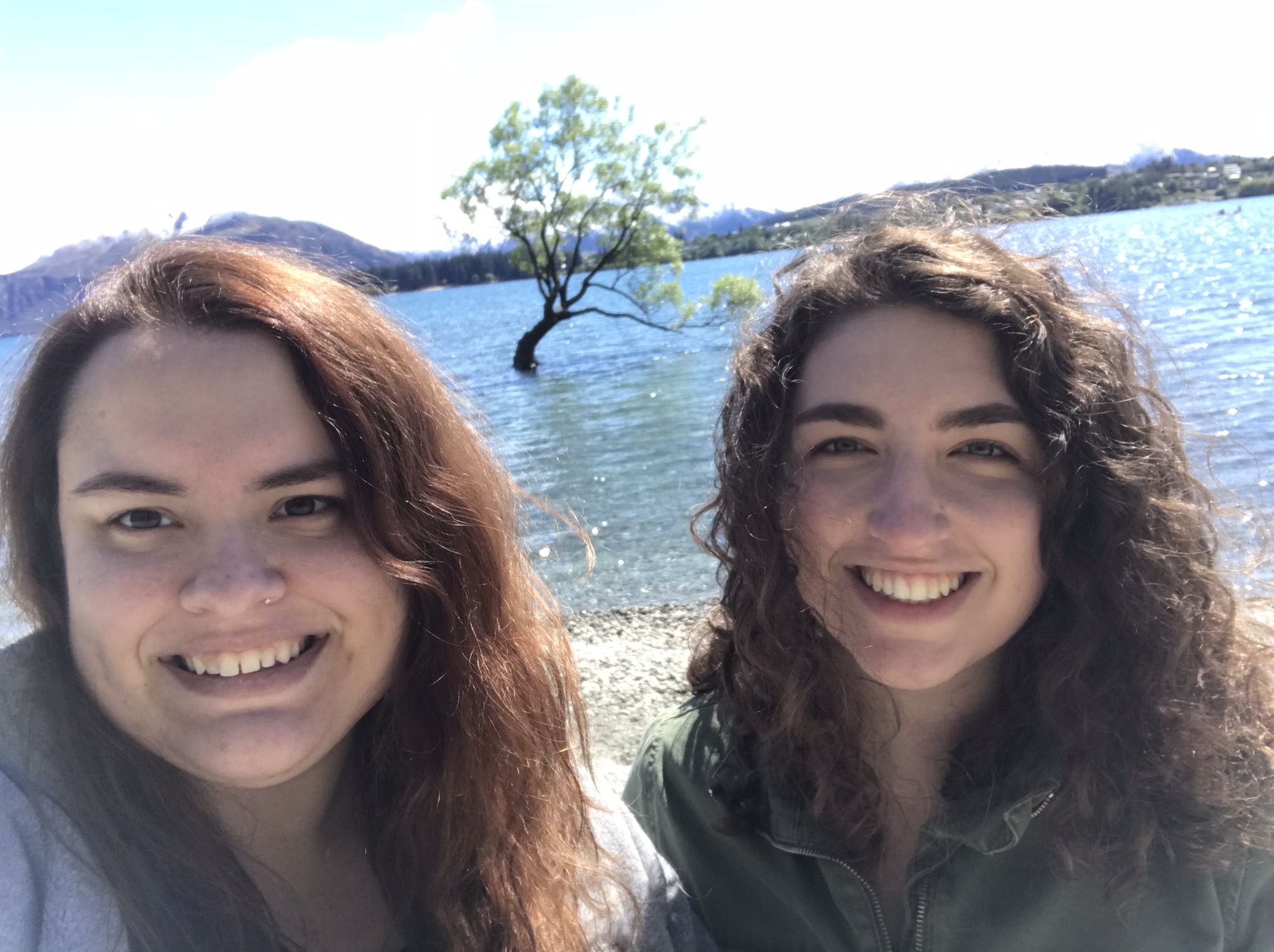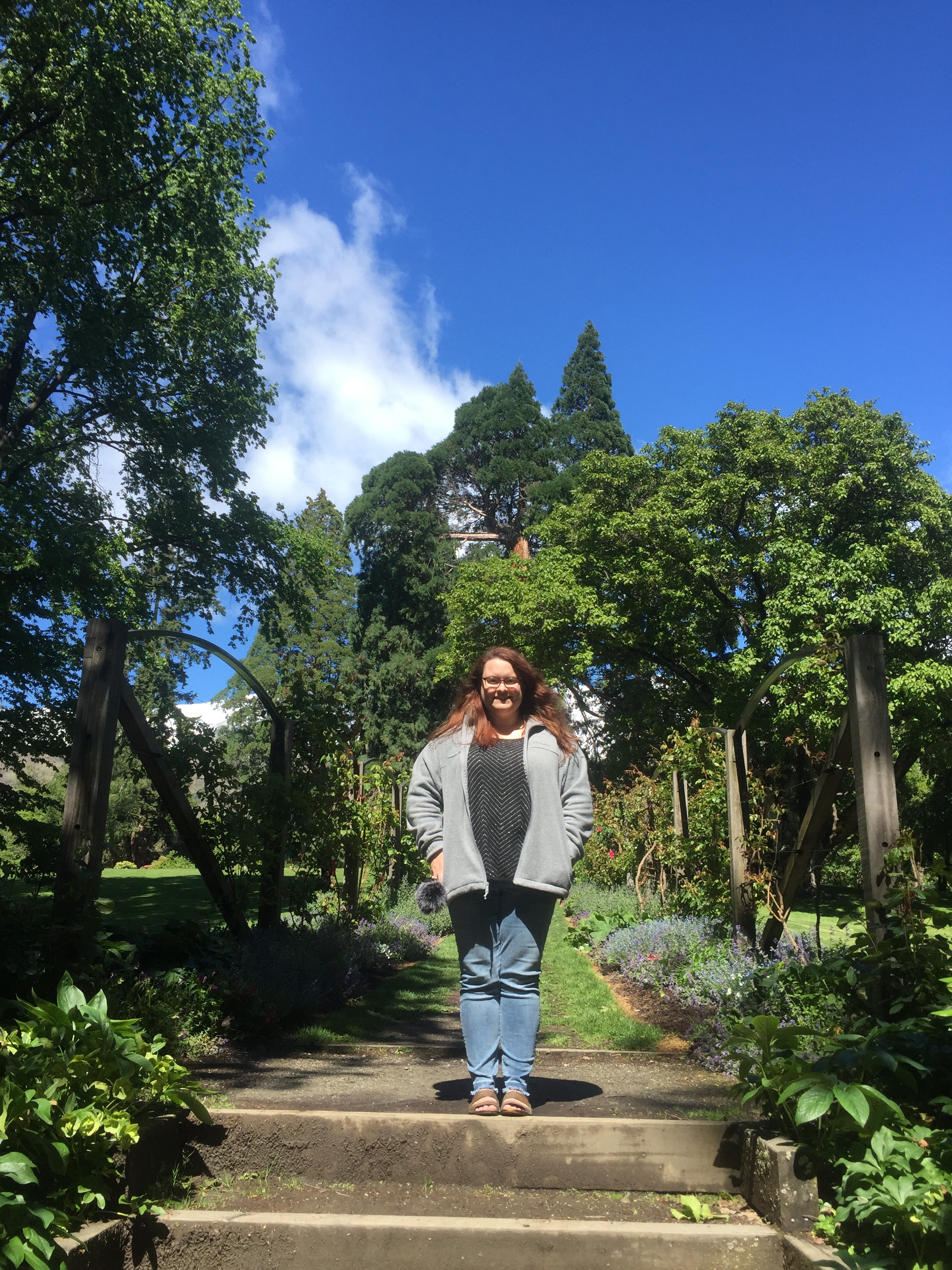 Our next destination was Tekapo. We chose this city because it is well known for it's ample opportunities for star gazing. And let me tell you, I love the stars. On our way to Tekapo, though, Claire spotted some super tall cliffs in the distance. We were looking for a scenic area to pull off and eat our PB&J sandwiches we had packed before leaving so we followed signs (things are very well marked in New Zealand) and found the cliffs! We just had to drop a few New Zealand dollars into a box and follow another van in, closing the gate behind us. A small hike up a hill and we were surrounded with towering clay cliffs.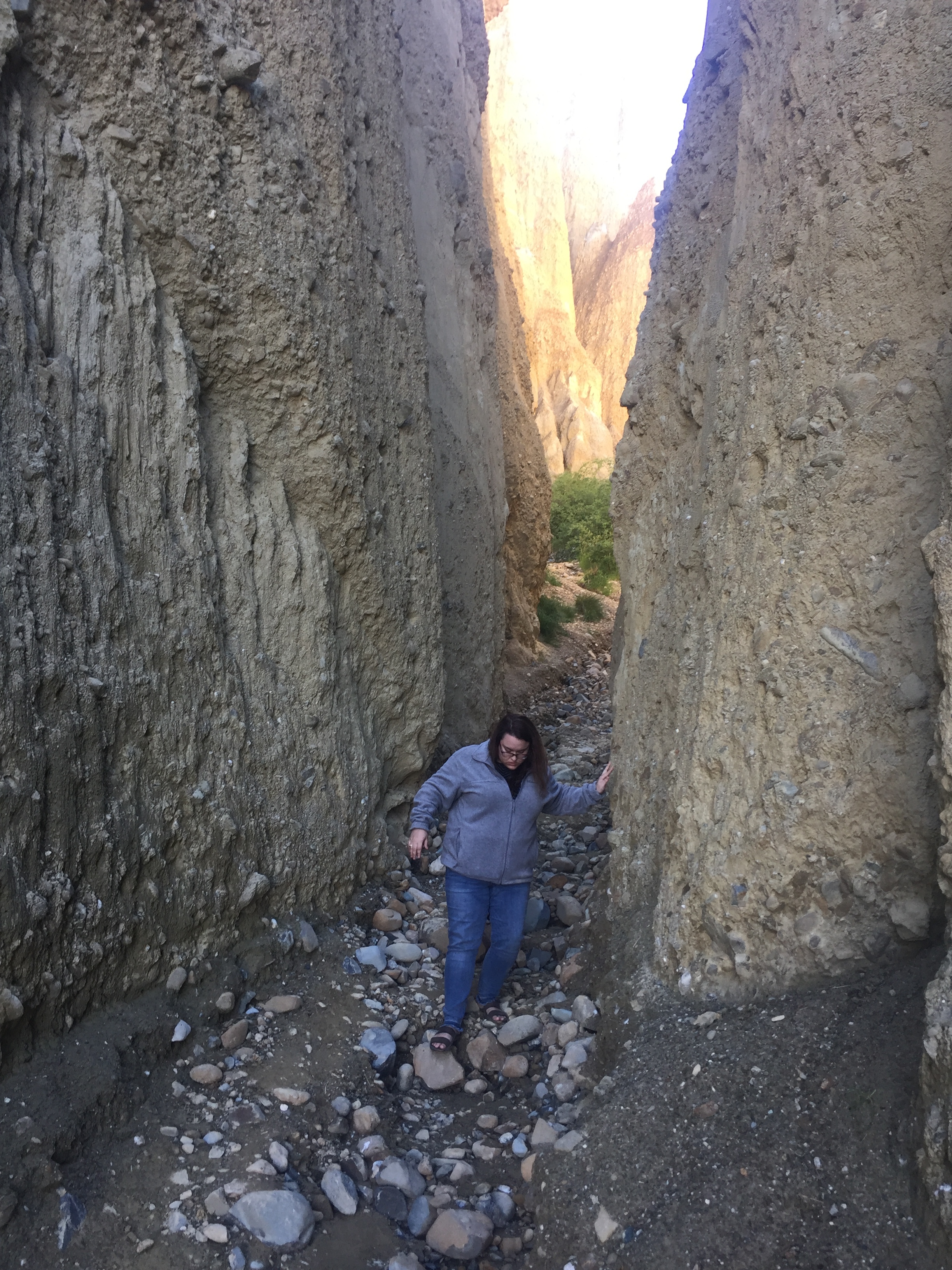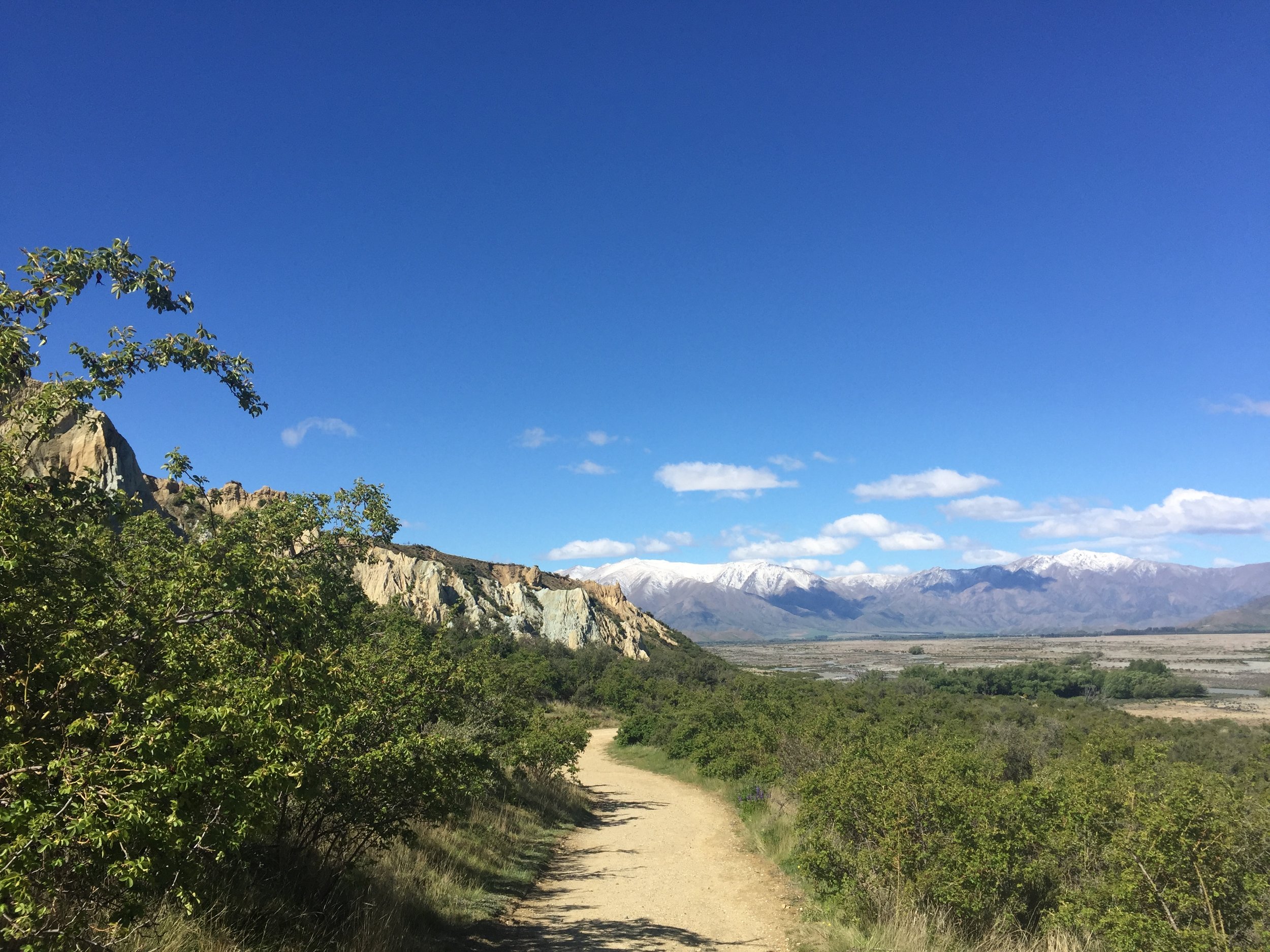 Once in Tekapo, we checked in to our hotel, started a load of laundry, and ate at our only option in this town which was a restaurant next door. This ended up being our best meal in New Zealand besides some avocado toast in Auckland on our last day. That night, we drove up a road leading to the observatory on top of a hill. Unfortunately, the observatory was closed and there were no open spots for a tour. Instead, we parked alongside the road with a few other cars to look at the stars. When our headlights were off, it was total darkness. I couldn't even see 10 feet away from me! This made for some spectacular night skies. Unfortunately, my star photography skills are severely lacking and after attempting to create a makeshift tripod several times and dropping my camera on the ground, I gave up and just enjoyed the views. It was chilly out and we stayed until the sky was full. We spotted several shooting stars (the first one Claire had ever seen!) and headed back to the hotel when we were sufficiently chilled and satisfied with the stars.
The next morning, we crossed a small bridge behind our hotel to a historic, famous church. In the morning light, the mountains across the lake were breathtaking. I could've sat and watched those mountains change color as the sun rose until midday. However, we settled for some photos and about an hour of exploring before hitting the road again.
Our final stop on the South Island was another Airbnb for a couple nights in Paparoa National Park. This meant we would be traveling through an area called Arthur's Pass. I did a bit of research on Arthur's Pass before the trip and several blogs made it seem like this would be a very treacherous road to travel on. It sounded like it was a narrow, winding road, through mountains with no guardrails. Let me tell you, I was shook. There was another route we could take, but it was much longer and we would miss the beauty of Arthur's Pass so we risked it for the biscuit. It was WORTH IT!
The road was narrow, steep, and winding through mountains and it was raining, but there were guardrails! Which was really all I needed. They also had very helpful signs along the way that said when to stay in first gear or slow down. We don't have many pictures from Arthur's Pass because we were literally just passing through but it was gorgeous! We were discussing how we'd seen so many different landscapes and geological features - volcanoes, desert, mountains, snow, prairie, you name it - but we hadn't seen any waterfalls yet. As soon as Claire pointed that out, we rounded a corner and there was a waterfall! And then another and another and another. It was like magic.
We got to our Airbnb in the middle of the rain forest after stopping for gas and food at the nearest town which was about an hour away. This place was literally in the rain forest. The coastal drive coming and going was gorgeous and there was a friendly neighbor dog named Sheila that visited us each day, even in the rain.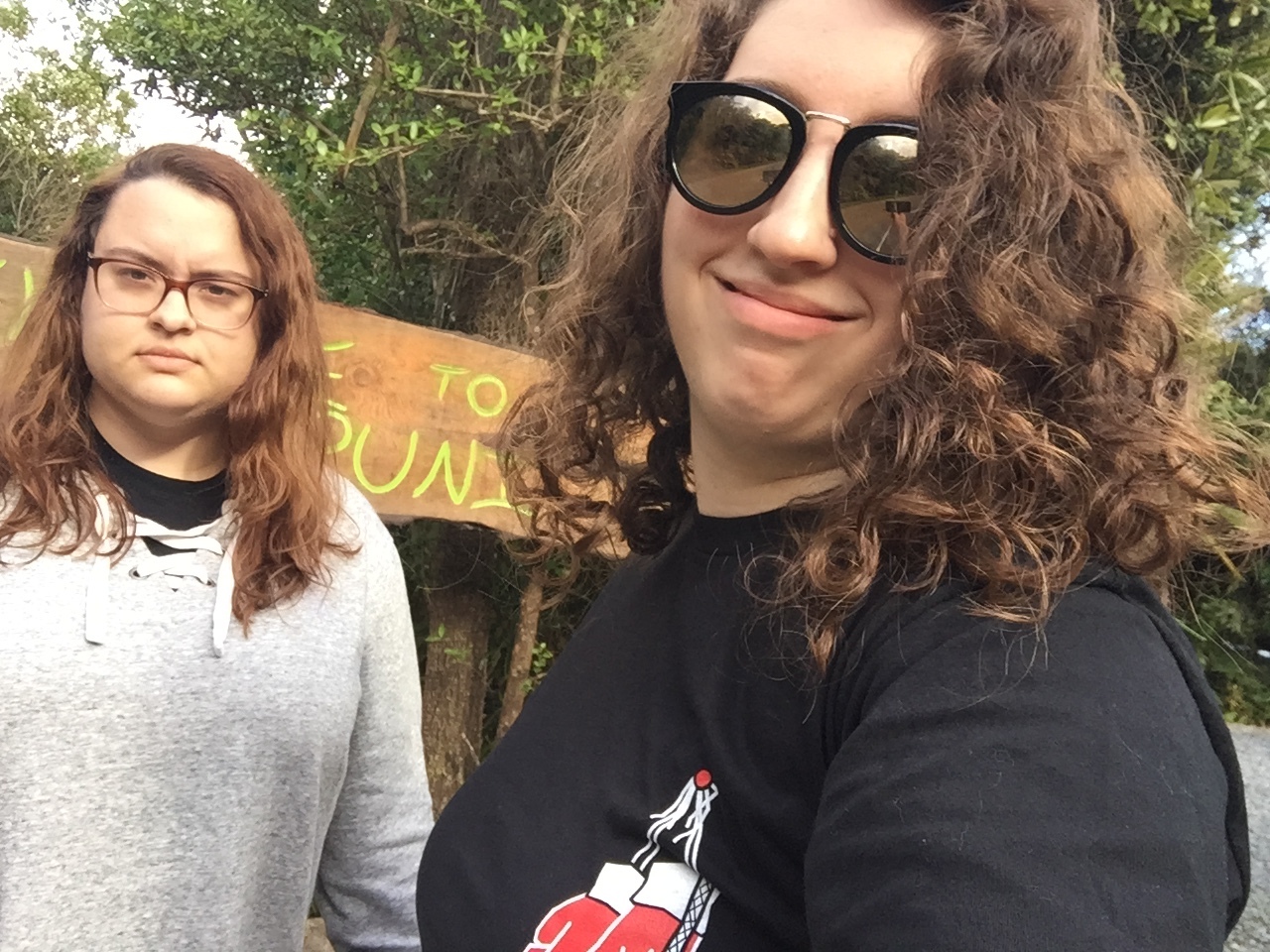 Paparoa was one of my favorite stops. It was like walking through the set of Jurassic Park or like we had been transported to Hawaii. While here, we explored a cave, walked along the beach and to the mouth of the river, hiked through the rain forest, ate at a cute cafe, and saw the Pancake Rocks. This was all super relaxing even in the rain; since we were staying more than one night, we were in no rush to do anything in particular.
After two nights in the forest and another beautiful coastal drive, we were in the town of Nelson at the tiniest airport ever. We literally drove in, parked our rental car in a marked spot, dropped our keys in a box at the rental booth, checked in for our flight, and then walked out on the tarmac to a small propeller plane. It was a quick flight over islands and blue, blue water to Wellington.
Next New Zealand blog: the North Island adventures!